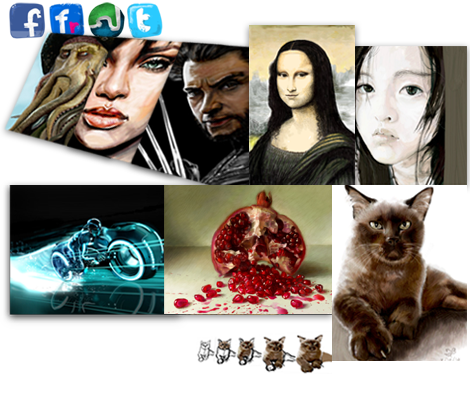 Sign up now!
Share
Publish your work to the Queeky galleries to get ratings and comments. Share your work with thousands of Queekians and be a part of the community.
On Queeky, you can not only share your work result, but the whole process of creating it. This makes it possible for other artists to dive more deeply into your work by watching how you have used the tools to draw in a specific way.
Social Network
Already have a Facebook account?
Use our Facebook-Connect and share your work and comments on Facebook. Using FB-Connect you are able to sign up on Queeky with your Facebook account.
Post your favourite art to delicious, digg, google, linkedIn, reddit, stumbleupon or twitter with one click.